Featured Products
  Item # 15011- Weiler CL-1000L In-Line Labeler SN# 13260 1505 Label Head Top Hold Down Belt.  Gordon Proximity Safety Guarding. Allen-Bradley PanelView Plus 600 HMI. Reject Station with reject verification. 12′ Table Top Conveyor. "Fold Over Tooling. Set Up for Tamper Evident Label on Cartons.   Options to include additional label head,Learn More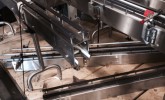 Universal Machine Stainless Steel Sanitary 3 1/4″ Table Top Conveyor. Approximately 43′ long. Side Transfer and Accumulation components. 1/2HP 208/460V
Welcome to T.G. Packaging, Inc.
We are pleased to offer our services and experience to the packaging industry. Our primary focus is centered on the Pharmaceutical industry, but also serves the Cosmetic, Chemical, and Food/Beverage industries as well.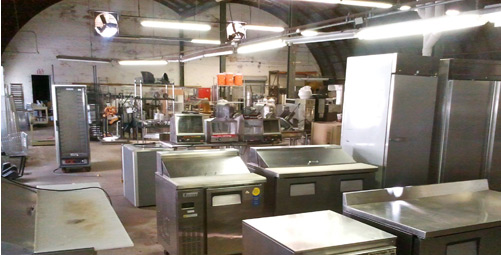 Our company's services include the purchase and sales of QUALITY previously owned packaging equipment, the sales of new equipment, equipment reconditioning, rigging services, and storage. We are fortunate to count among our Customers and Clients most of the "big name" pharmaceutical firms, many cosmetic and food & beverage producers, and the contract packagers who are so important to the packaging industry in general. We are a privately held, family run business that can be absolutely counted on for our honesty, accurate and fair assessments of equipment, whether purchasing or selling, and fair business practices and pricing.
Offering a wide variety of services to our customers
Used Equipment Sales - We have a comprehensive listing of used equipment available for sale and/or lease. Please see our INVENTORY PAGE for details on our available items. If what you are looking for is not listed in our inventory, let us try to locate it for you. As a result of our established history of honest business practices, we have developed an extensive network of contacts, which is very helpful in conducting searches for specific items for our clients.
Purchasing of equipment is an integral part of our business. We are always interested in acquiring equipment to add to our inventory. Outright purchases, trades or other arrangements are always considered.
Consignment Sales Services for companies in need of Asset Recovery assistance for a single piece of machinery to entire lines and plants. Customized, aggressive marketing plans can be designed to best fit the circumstances to maximize the monetary return in a realistic time frame.
Capital Equipment Auditing Services are available to establish true, real market value of idle equipment, helping our clients make better management decisions.
Equipment Reconditioning Services range from basic cleaning and evaluation to complete rebuild/set-up and performance verification.
Rigging Services are available for our clients who wish to outsource the tasks of dismantling idle production lines and the moving of equipment to storage areas or prepare equipment for shipment. Our Skidding/Crating Services provide our clients with the peace of mind that comes from knowing that their cargo is protected and secure from the normal hazards of the road and loading docks.
Storage Services are offered to our clients who wish to retain currently idle equipment but need the production floor space for running production lines. We have reserved a portion of our warehouse space for storage and it is available for long or short-term storage.